The network of cultural stations, established within the 'Novi Sad – European Capital of Culture' project, will be the location for part of the programme of the 64th Zmaj Children Games Festival that will last from 21 until 27 June in Novi Sad and suburbs.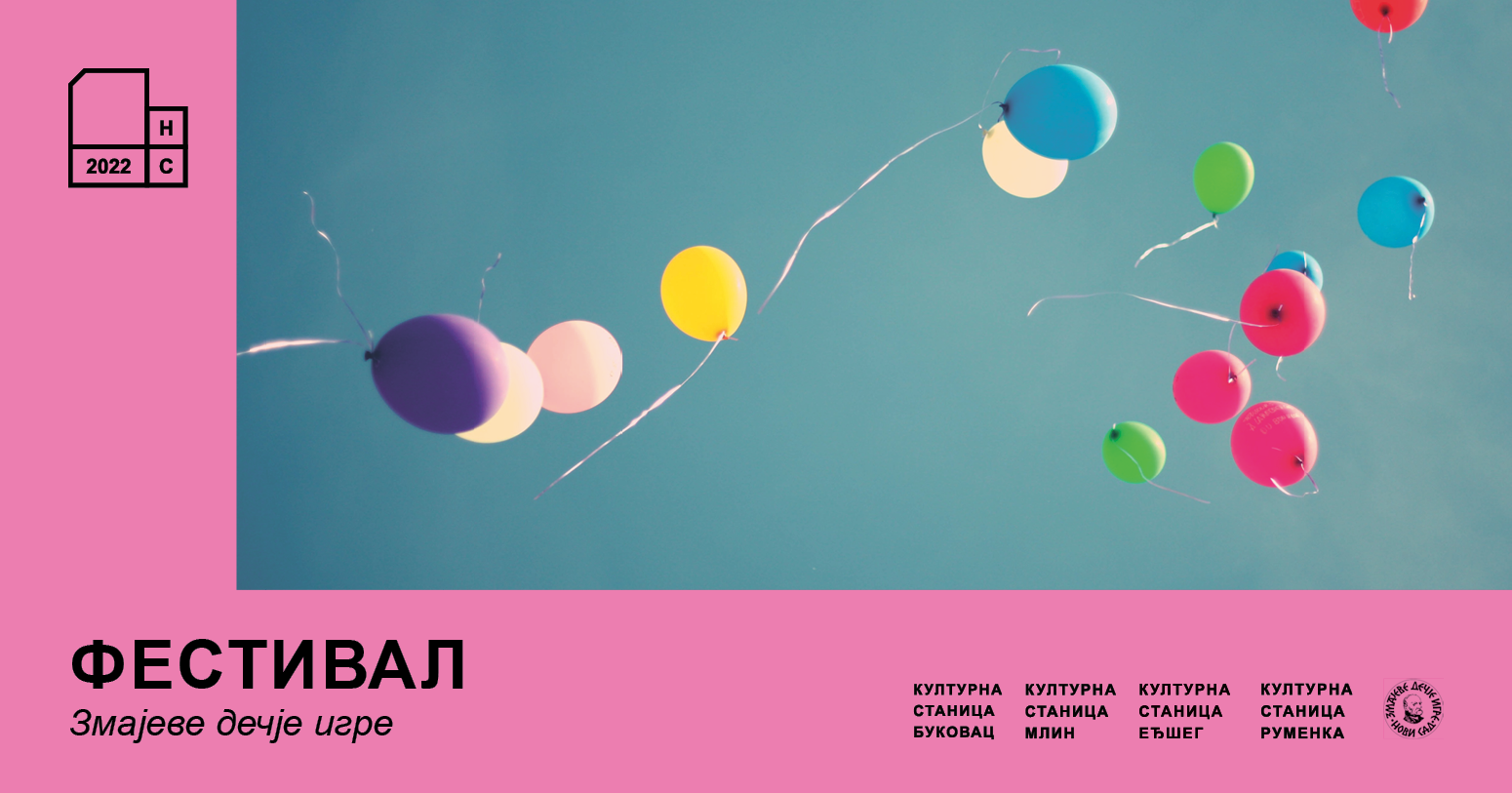 With this year's slogan 'Words are trees, turning into forest!', Zmaj Children Games Festival, traditionally held in June, focuses on children's creativity and creative work for children and young people, while this year, the programme will be presented in three cultural stations – Rumenka, Bukovac and Mlin.
Based on the main idea of cultural stations that the culture in Novi Sad reaches every part of the city and everyone, the Zmaj Children Games programme, which will be held in cultural stations, will include two operas for children and an educational play.
The 'Pčelica Dana' opera for children performed by the 'Visoko C' Association of Artists will be held in the Rumenka Cultural Station on 21 June at 2 p.m. The opera was composed by Petar Jovanović. The play, created in 1987, is an interesting connection between music and theatre art dedicated to children aged 2-9 years. Due to the limited number of people, it is necessary to apply via e-mail address: [email protected] or by calling: +381 21 6216297.
The next day, on 22 June at 5 p.m., the 'Visoko C' Association of Artists will perform another opera for children 'Little Red Riding Hood' in the Bukovac Cultural Station. The 'Little Red Riding Hood' opera for children, which presents the so-called combination of music, poetry, fun, fine art and theatre art, was created back in 1988 and dedicated to primary and secondary school students. Due to the limited number of people, it is necessary to apply by calling: +381 65 3075698.
On Wednesday, 23 June at 7 p.m., the 'Fairy Tale About Colours' educational comedy play, will be performed in the Mlin Cultural Station. The play is dedicated to children of all ages and performed by the 'Teatrilo' theatre. You can see the play without registration, while the entrance is free of charge.
You can find more details about Zmaj Children Games Programme on the official website of the festival.
Photo: V. Veličković, J. Ivanović