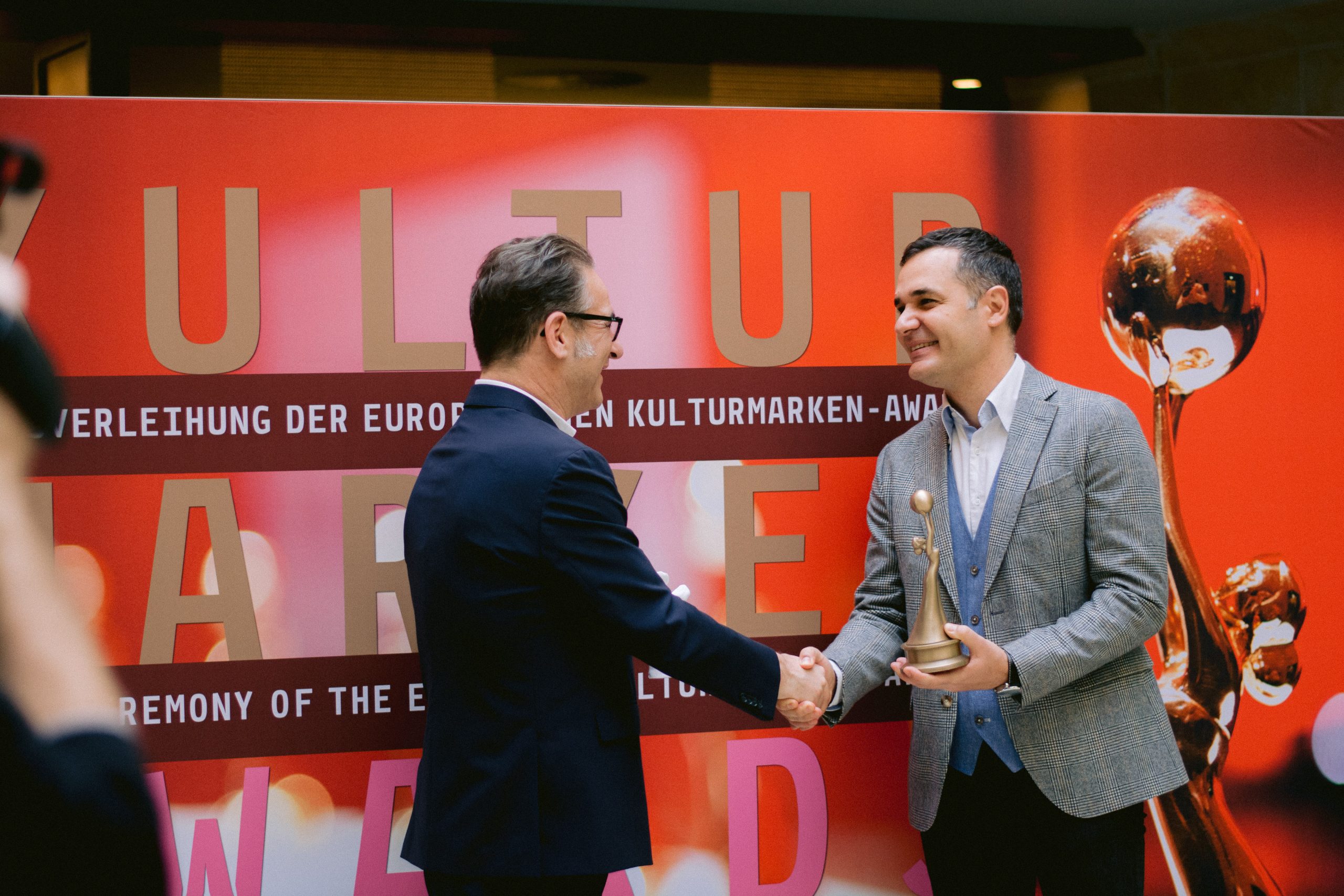 Novi Sad dobitnik je nagrade za najbolji evropski trend brend u oblasti kulture za 2021. godinu, u okviru Nagrada za evropske kulturne brendove, koje su šesnaesti put dodeljene u Drezdenu.
Srpska Atina je tako postala prvi grad u ovom delu Evrope koji je poneo tu nagradu, s obzirom na to da su dobitnici do sada bili iz Zapadne Evrope poput gradova Pariza, Minhena, Berlina, Osla i drugih. Zahvaljujući Novom Sadu, Srbija se našla u društvu četiri zapadnoevropske zemlje koje su, od kako se nagrade dodeljuju, imale svoje predstavnike među dobitnicima – Nemačke, Francuske, Italije, Norveške.
U žestokoj konkurenciji za najprestižniju evropsku nagradu u oblasti kulture našlo se 110 organizacija, institucija i kulturnih ustanova iz Nemačke, Austrije, Švajcarske, Belgije, Belorusije, Francuske, Izraela, Litvanije, Rusije, Srbije i Holandije, a projekat "Novi Sad – Evropska prestonica kulture" je u kategoriji "Najbolji evropski trend brend" u finalnom izboru stručnog žirija pobedio berlinsku organizaciju "Stiftung Zukunft Berlin" i digitalnu švajcarsku platformu za kulturu "SpectYou".
Među ovogodišnjim laureatima su i bečki kulturni centar "Brunnenpassage Wien" u kategoriji "Evropska nagrada za urbanu kulturu", "Drezdenski simfonijski orkestar" za doprinos kulturi u uslovima pandemije, kao i Ilijad Rozenberg, direktorka i kustoskinja memorijalnog centra Jad Vašem u Izraelu.
Novosađani su sada nosioci evropske nagrade koju je njihov grad dobio zbog novih brendova kulture koji su utemeljeni prethodnih godina – "Dočeka", "Kaleidoskopa kulture" i mreže kulturnih stanica. U okviru projekta "Novi Sad – Evropska prestonica kulture", "Doček" i "Kaleidoskop kulture" pozicionirali su se u prethodne četiri godine kao brendovi Novog Sada koji su postavili novi pristup kulturi, povezivanju različitih kulturnih aktera i organizaciji i realizaciji događaja. Novi brendovi podigli su produkcijske kapacitete, dok je mreža kulturnih stanica proširila prostorne kapacitete i otvorila nove mogućnosti za umetnike, ali i razvoj publike u najrazličitijim delovima grada i njegovoj okolini.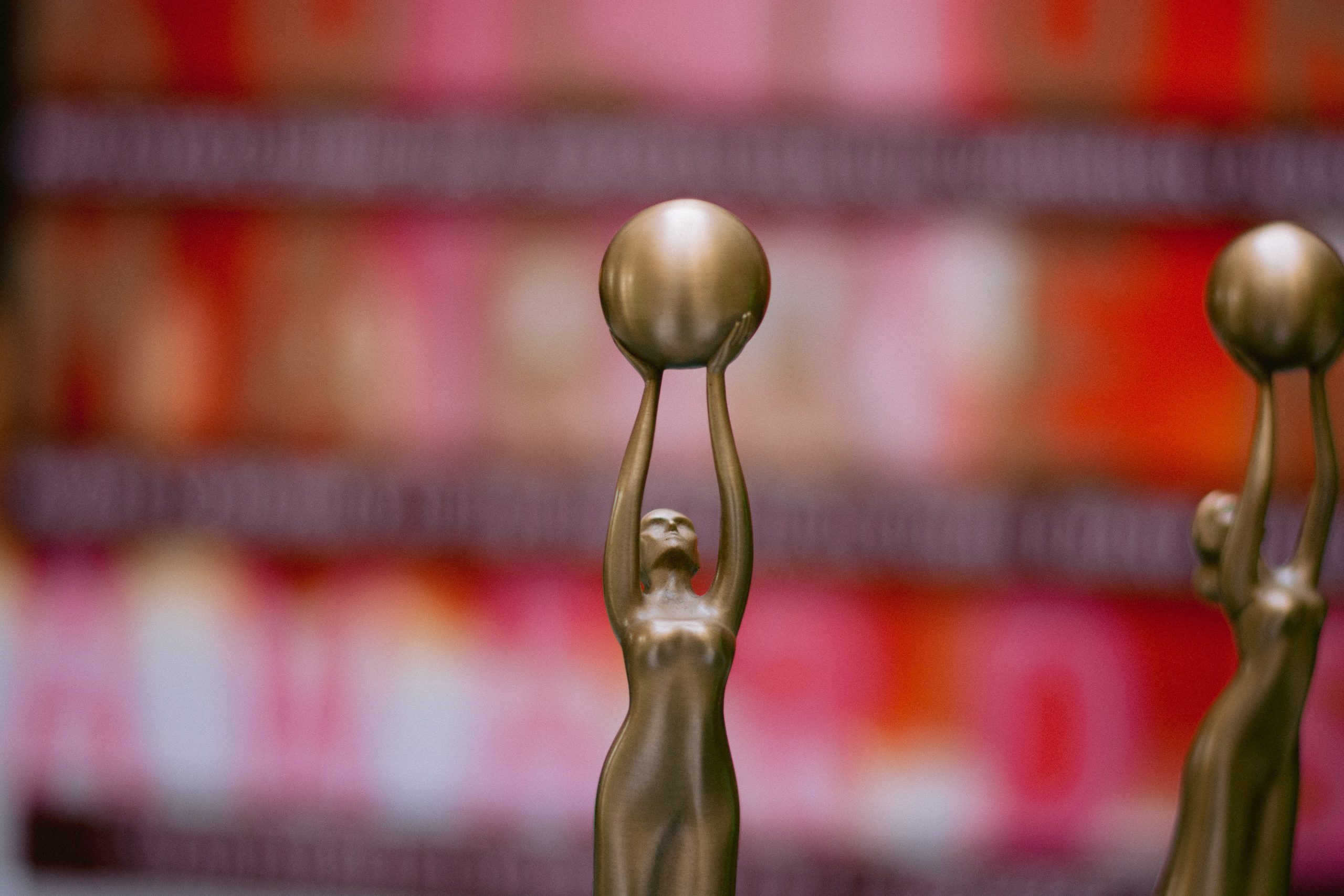 "Ključna odrednica ove pobede je kultura zajedništva, jer retko koja nagrada je zasluga čitavog jednog grada. Novosađani su je dobili jer su verovali, podržavali i zajednički radili na stvaranju toliko novog, drugačije i kvalitetnijeg u oblasti kulture da je Evropa to ponovo prepoznala. Još jedna evropska titula Novom Sadu nije jedino merilo uspeha, ali je važna jer svaki veliki san prolazi kroz sumnje, opovrgavanja, od čega je najopasnije podrazumevanje. Titulom najboljeg evropskog trend brenda u oblasti kulture Novi Sad je zahvaljujući sceni i građanima Novog Sada dobio merljivu vrednost i nemerljiv pozitivan ugled, ne samo za naš grad već i za celu Srbiju", rekao je direktor Fondacije "Novi Sad – Evropska prestonica kulture", Nemanja Milenković.
Kao legati koji treba da ostanu gradu i nakon godine titule Evropske prestonice kulture, programski luk "Doček" pretvorio je najluđu noć od puke zabave do proslave koja obuhvata dve nove godine, dva računanja vremena, dva pisma i dve umetnosti – vizuelnu i izvođačku, slaveći tako kulturnu raznolikost, kao jedan od glavnih epiteta Novog Sada, dok je "Kaleidoskop kulture" kao celogodišnji projekat postavio nove kulturne prakse zasnovane na kulturi zajedništva, koje povezuju institucije, organizacije, umetnike, volontere i publiku.
Mreža kulturnih stanica očuvala je i revitalizovala kulturno i industrijsko nasleđe grada i stavila ga u službu kulture i umetnosti, aktivirila prostore u okolnim mestima i udaljenim delovima Novog Sada i ustanovila tako nove prakse decentralizacije kulture koje mogu biti primer i za druge gradove. Mreža kulturnih stanica za sada obuhvata osam prostora i jednu pokretnu kulturnu stanicu – Karavan.
"Doček" i "Kaleidoskop kulture" su inače i dva od osam programskih lukova koji čine programski koncept projekta "Novi Sad – Evropska prestonica kulture" za 2022. godinu. Upravo će u okviru "Dočeka" biti organizovano svečano otvaranje Evropske prestonice kulture 13. januara, odnosno predstava "Zeniteum :: 2022", a svojevrsna uvertira će biti već i sam program 31. decembra koji će kroz izvođačku i vizuelnu umetnost biti svojevrsni omaž velikom srpskom naučniku, Nikoli Tesli. "Kaleidoskop kulture" planiran je od 1. septembra do 7. oktobra 2022. godine.
Više informacija o programu Evropske prestonice kulture za 2022. godinu možete pronaći na linku.

Foto: Jürgen Männel